Digital Photography For Beginners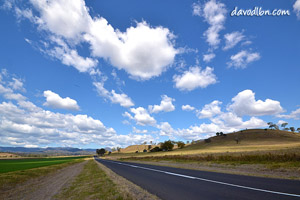 Several years ago I bought my first Digital SLR Camera and fell in love with photography.
With my new Digital SLR Camera, I found a world of creativity that never seems to stop. So I created this website to journal my growing passion for creative digital photography.
When I first fell in love with photography, I would often see great photographs and wonder how did they take these shots! I knew I had a lot to learn when it came to creative photography.
In fact, I wanted to learn because I enjoy great photographs and I enjoy taking great photographs. However, there were some basic digital photography tips that I needed to keep in mind as I began my digital photography journey.
Expensive Equipment
People often think you need the most expensive equipment to take great photographs. I realized that's not true!
I realized I simply needed a working understanding of the equipment I already had in order to take great photographs.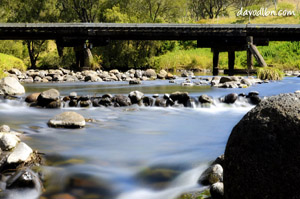 Take some time and learn how to use your Digital SLR Camera.
Lenses are another area that takes time to understand. A growing understanding of lenses will help you make better choices and save you money - lots of money!
Professional Results
Some people think only professionals get professional results. I realilzed that's not true!
All you need to do is learn some basic digital photography skills and you too can take professional photographs. For example: I had to learn some basic skills about composition, depth of field, lighting, etc. etc.
Auto Settings
Most people think that your auto settings on your camera are the best setting. I realized that's not true!
The auto settings on the camera are only a guide. To take great photos, you will need to learn more about your camera settings and your lens settings. For example: shutter speed, aperture, metering mode, auto-focus mode, white balance and exposure mode!
Once I gained a working understanding of these settings, I began to make photographs rather than just take photographs. There is a difference!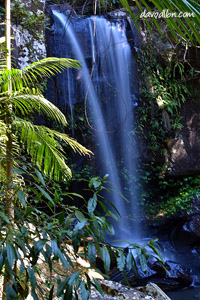 Too Complex
Most people think digital photography is too complex to grasp. I realized that's not true!
If you take some time, you can learn the basic skills of digital photography. If I can do it, you can do it too.
The more you learn, the more experience you will gain. The more experience you gain, the more creative you will become with your digital photography. Digital photography is a learned skill and most people can learn it! In fact, I am still learning heaps about digital photography.
No Rules
Some people think there are no rules in photography. I realized that's not true.
Following the rules will help you take great photographs. For example: rule of thirds, depth of field, white balance, lines and frames and lighting.
Creative Helps For Beginners
My passion is to make photographs rather than take photographs. In other words, I want to be creative in my digital photography.
I have taken several courses to gain a very good working knowledge of my Nikon D7000 Digital Camera (recent purchase). With those courses, I have learned much about lenses and their uses.
I have purchased some great products with a creative edge to digital photography. I am still learning from these products.
Photography Masterclass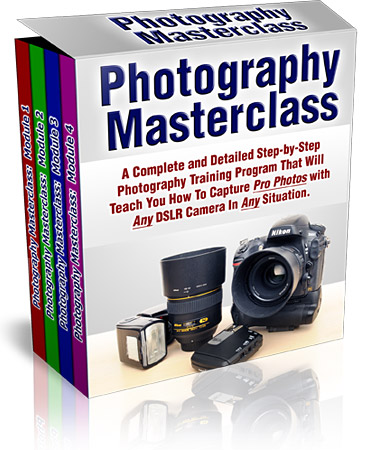 The secrets for taking AWESOME photos can now be yours with Photography Masterclass.
Photography Masterclass is a great collection of 29 videos which total about 12 hours of extraordinary photography training.
These 29 videos are separated into 4 modules for quick and easy reference.
By mastering these four modules, you will learn the same principles used by professional photographers. Read more by clicking here.
Go Above And Beyond Auto

You are much smarter than your digital camera! Why not make all the decisions for yourself?
Your digital camera AUTO features may give you reasonable photographs. Why not break free of AUTO and start capturing AMAZING images?
FroKnowsPhoto will help you take full control of your digital camera. With three (3) hours of never seen VIDEO content, you will be taking awesome images in no time.
Of course, there is much more in FroKnowsPhoto Beginners Guide.
Trick Photography and Special Effects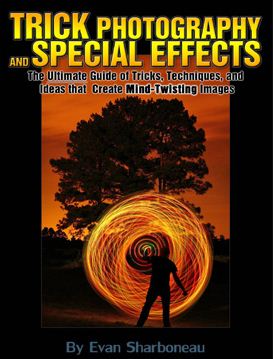 Trick Photography and Special Effects was the first product I purchased to help me or should I say to inspire me to be creative with digital photography.
Evan Sharboneau has put together a very popular product. I have used many of his ideas to take great creative photographs.
Some ideas that I appreciated from this product were: long exposure effects, light painting and HDR photography.
Long exposure effects will help you to take great night photographs and those misty waterfall photographs. Light painting will help you take mysterious night shots. To read more...
Digital Background Secrets 2.0

Another very popular product that I purchased and found to be very useful was Digital Background Secrets 2.0.
You will need Adobe Photoshop if you intend to purchase Digital Background Secrets. Adobe Photoshop and digital photography go hand in hand and this product shows you why?
Digital Background Secrets helped me to understand the process of extracting a portrait image from one photograph and placing it on a digital background. This is all done with video tutorials and is very easy to follow. I now create all my own digital backgrounds in Adobe Photoshop.
There are some amazing techniques explained in these seven video tuturials. To read more...
Learn Photo Editing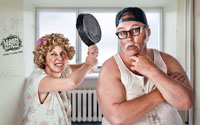 Learn Photo Editing - 25 Professional Photoshop Tutorials For The Price of a Camera Strap!
Learn how to create a cartoon character with photomanipulation and retouching! Learn How to make your portraits look out of this world! Learn how to make facial features pop out with retouching!
Learn how to create a surreal looking character with advanced retouching techiniques! Learn how to take breathtaking images! Learn how to transform your portraits with color grading! Click here for more information!
Sell Your Digital Photos

You have heard people say that a picture paints a thousand words. For some savvy individuals, pictures can also earn big money.
Selling pictures is big business these days. We live in a commercial world where images are used to promote all kinds of products.
A few clever individuals have caught onto this and these people are taking photos and earning big bucks.
If you want to earn money from your images, click the following link for more information - Making Money Selling Digital Photos.